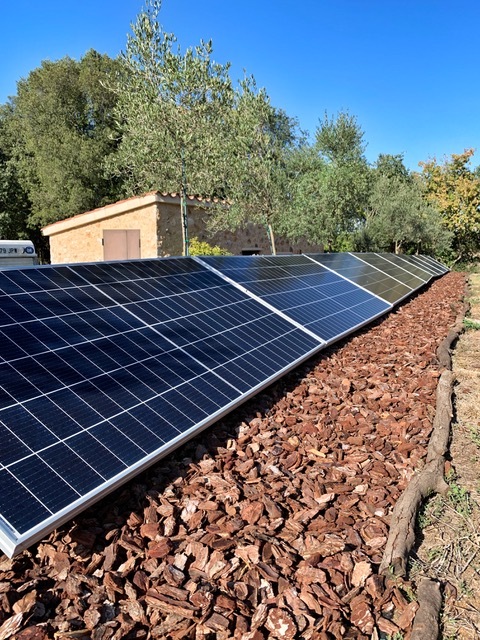 Ecological & Responsible
Our goal since starting the refurbishment of a Pilgrims house 15 years ago was to build an ecologic and responsible place were people could come to be healthy and active in a wonderful countryside location.
Many guests are surprised to hear we are completely off-grid and have no connection to the municipal systems for electricity, water and sewage. We think our water and power usage and what waste we are producing. We think about each watt that is used, so all electric items use the least watts possible. We reasearch every product, and try to buy the ones that use the least power, but still function well. Our small boutique hotel runs on approximately 4kw on summer days and this drops to about 700w at night.
To make full use of our PV electric solar panels, we use the larger electric items at different times of the day. None of the sun's energy is wasted. There is a large AC unit in the main building, and smaller AC units in the new garden suites, to keep the bedrooms comfortable (25°C indoor temp even in last Summers heat waves). Guests are amazed how cool it is inside during the Summer, as the Pilgrim's house has 60cm thick stone walls. There are shutters fitted to the windows in the main building, so we can prevent the sun warming up the rooms.